Play 'n' Practice comes with a comprehensive database of over 3000 classic piano pieces. Play 'n' Practice does not include the sheet music itself. Theres a broad variety of PDF and MusicXML scores whether they are public domain or commercial all around on the internet. Unfortunately, licenses differ from country to country and are not always really clear. Play 'n' Practice offers the possibility to include PDF and MusicXML files into your repertoire and to define one as the default to be shown, when a workout is performed.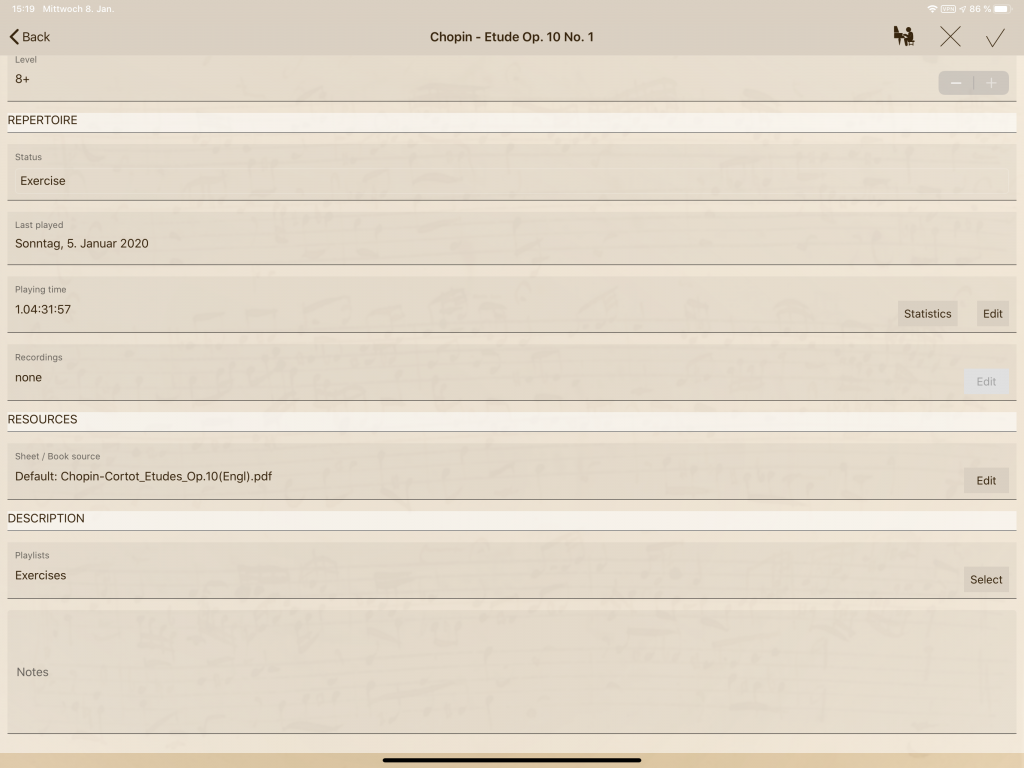 To add sheets to your repertoire, select the piece you want to add the sheet to. Scroll down the view until the "RESOURCES" section becomes visible. In the "Book / Sheet" field tap on the "Edit" button to navigate to the Document view of the current piece.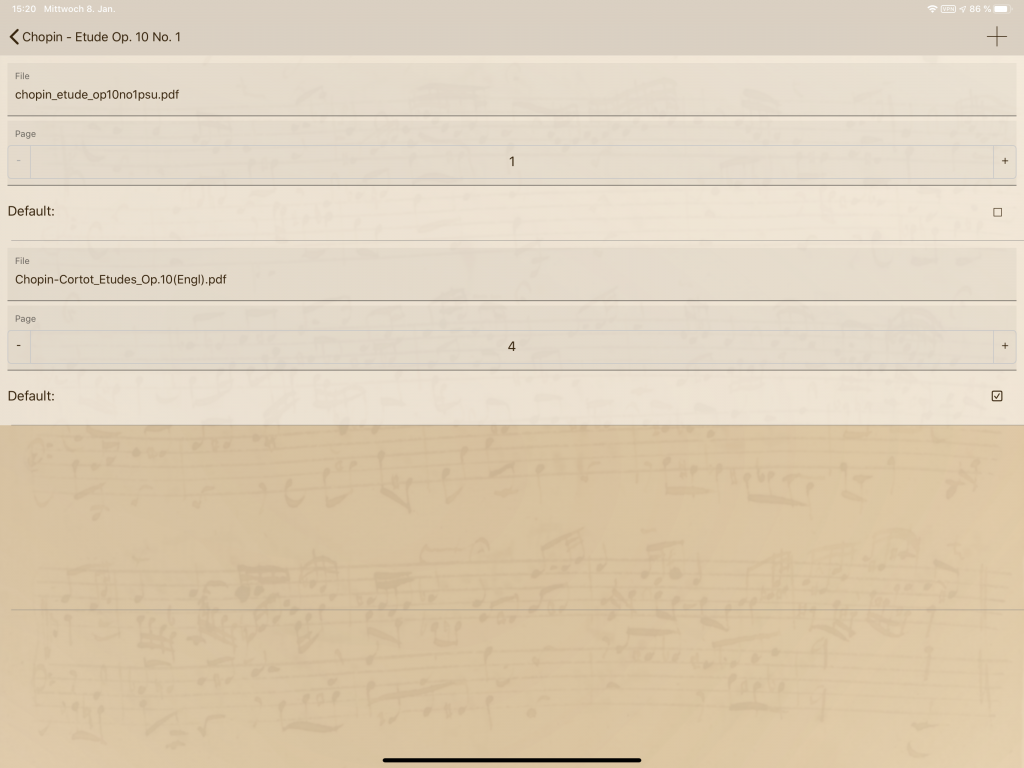 In the document view tap on the "+" button on the top navigation bar and select a PDF document from you device storage. You can select any storage available, even documents which are stored externally, for example on iOS 13 on an external NAS, can be loaded into the Play 'n' Practice app space.
Play 'n' Practice copies the document to the appropriate folder, so you don't longer need to keep the original version. Don't delete PDF document in your App's "Sheets" directory as this would invalidate the internal App links.
With that solution your repertoire is "always in your pocket". On iOS, sheets are stored within the iCloud Drive folder of the app. This ensures that your documents are automatically synchronized among different devices. So if you own let's say, an iPad and an iPhone, you may review your latest workouts on your smartphone while traveling around. All changes are automatically synchronized to your other device.
You can add multiple sheets to on piece in the repertoire. Select the one, which you want to use as default within a workout by marking it as default.
In addition you can also define the page to automatically jump to, when viewing the sheet, for example if you have a whole collection of pieces within one document. You can select a sheet which is in the App folder already, in this case Play 'n' Practice just builds a reference to the given document, so you are able to provide one document to different pieces.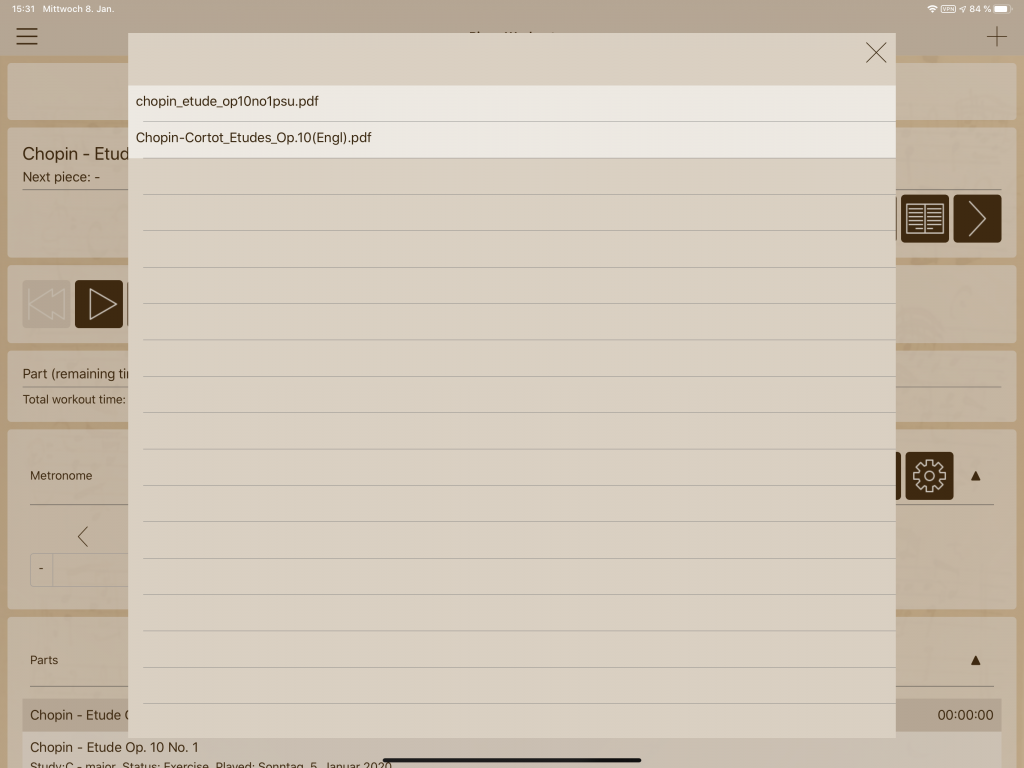 The default piece is opened when you tap on the corresponding button in the workout. Tapping on the ">" button opens a pop up dialog where you can select the sheet you want to open, if you don't want to open the default one.
I wanted to make Play 'n' Practice a complete companion for musical practice. The documents can be synchronized among different devices via WebDAV or iCloud. When you include sheets in your repertoire you basically hold your complete repertoire in your hands.