Since Version 3.10.x Play 'n' Practice introduced assistants into the app to facilitate the handling of common tasks within the app.
The new repertoire assistant helps you finding works you're looking for by searching for entries within the internal database as well as on the MusicBrainz database. The assistant guides you through the process, including a step to add music scores from selected internet sites or from your local device.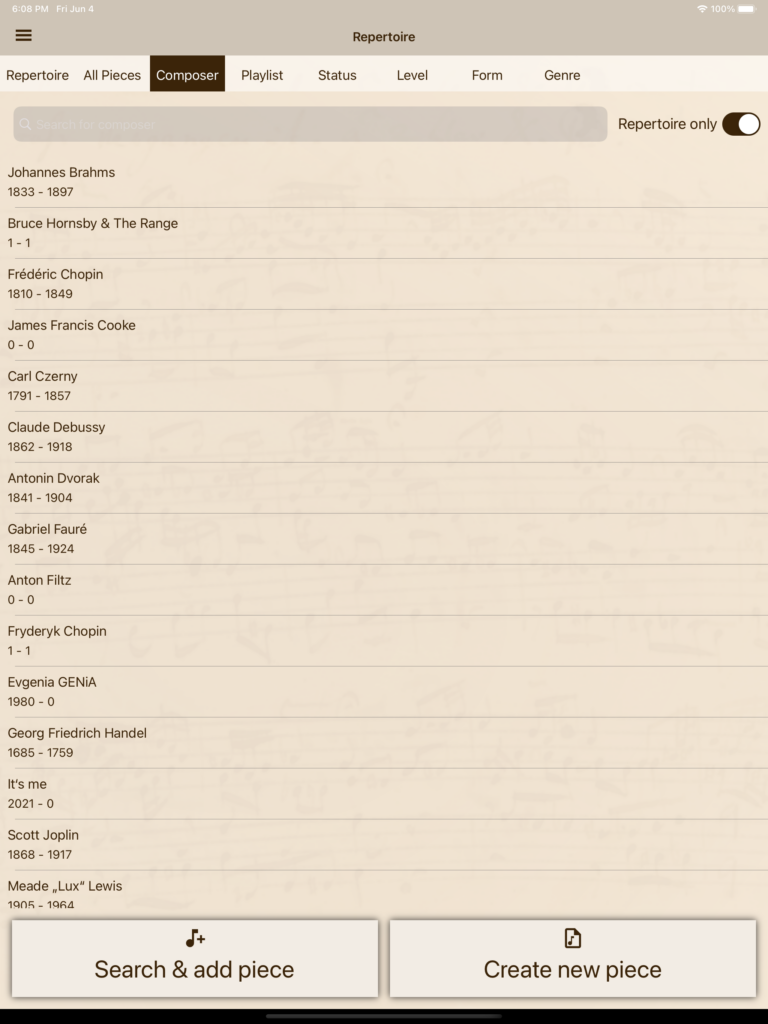 You can find the repertoire assistant in the repertoire or composer view, tap on "Search & add piece" to start. While typing a title or a composer within the search boxes, the app starts searching in the internal database and on the MusicBrainz service after a short delay. Tap on a piece to select it.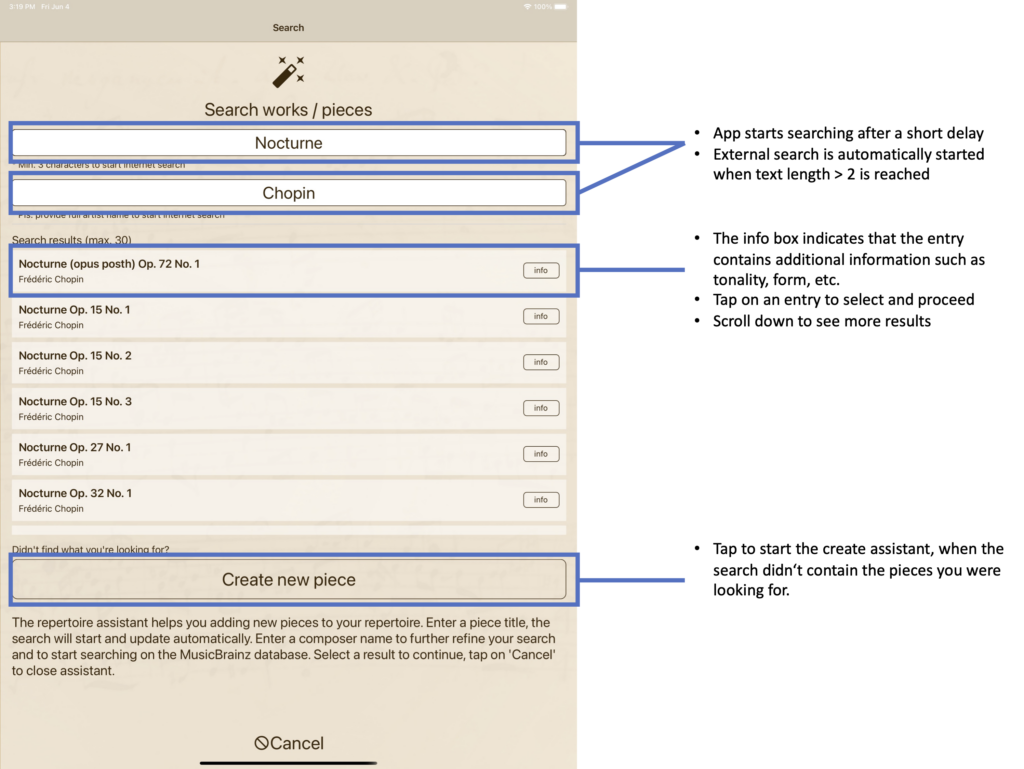 If the app didn't find what you're looking for, tap on the "Create new piece" button to create a new entry from scratch.
Within the "Create piece assistant" you can enter a composer as well as a work title, the app looks for existing composers.
Play 'n' Practice looks for an existing composer / artist on your device and asks for assignment, tap on the composer you want to assign or tap on "Create new" if you want to create the composer entry.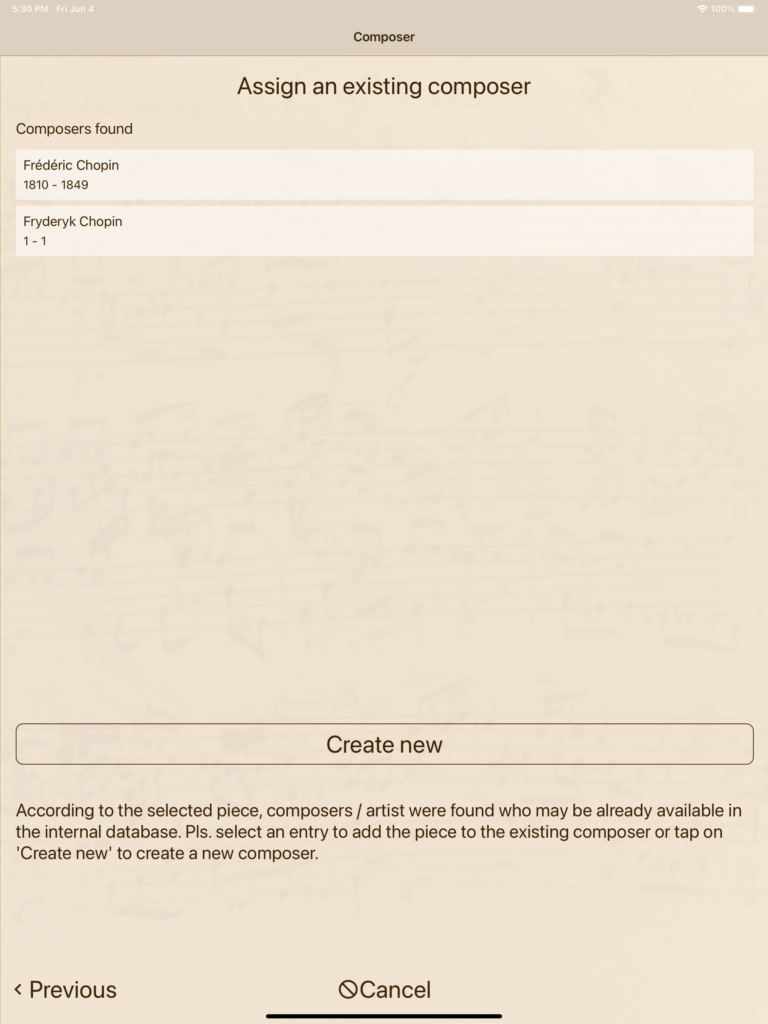 The assistant creates the piece and assigns it to the selected or newly created composer, way easier as in previous releases.
In case of questions or suggestions on how to further improve the repertoire assistant, please send us an email to: info@playnpractice.com.