With V3.6 of Play 'n' Practice a new feature was introduced in order to add external references to pieces in you repertoire. To do so, Play 'n' Practice has become a brand new share-extension in the iOS version. While you're browsing you can share links to Play 'n' Practice.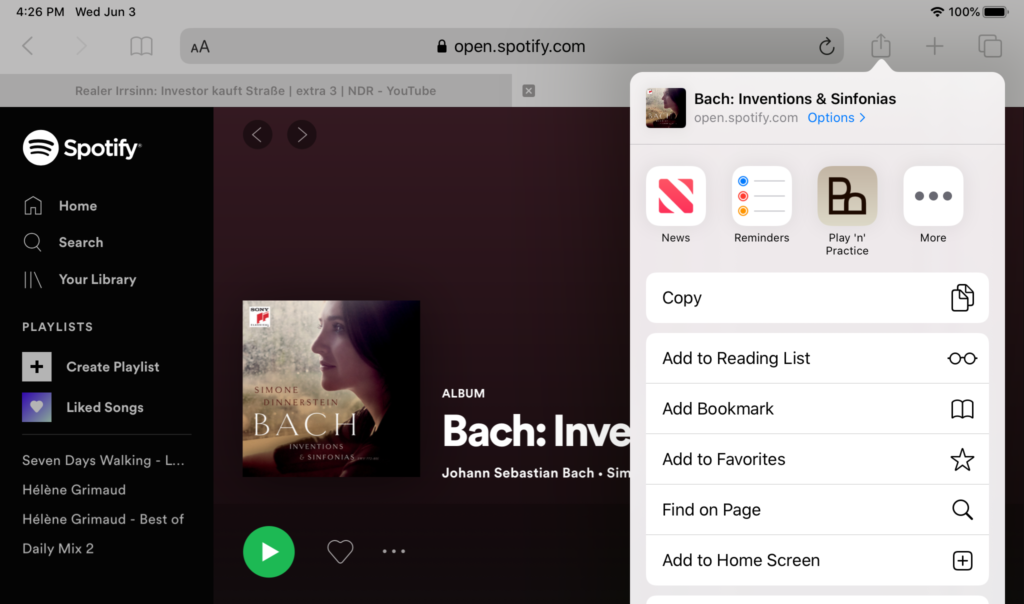 Play 'n' Practice is able to recognize links and open them in the proper app or within the external browser. When a YouTube link is recognized, the video opens in an embedded viewer on top of the workout or piece view first, so you may continue performing your practice while looking at the video in the foreground view. If you prefer to open the video in the external browser, just tap on the expanding button on the top bar of the embedded view.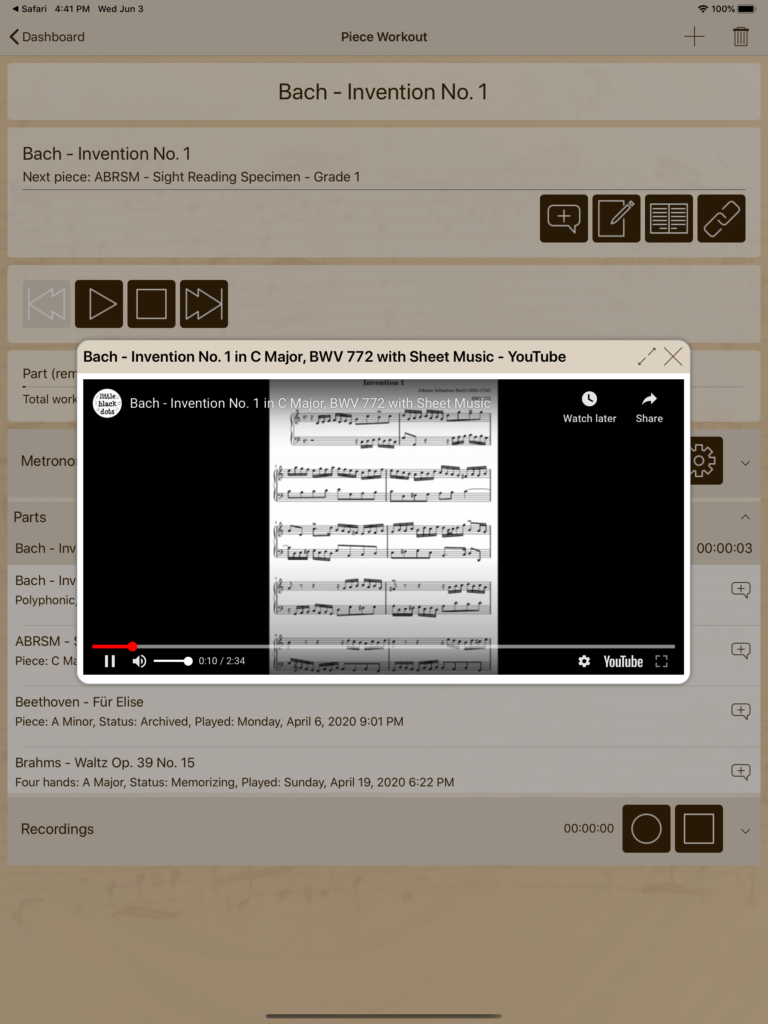 Manual adding of references is also allowed. Tap on the + button on top of your references in the piece view to open a dialog in order to enter name and link of the reference manually.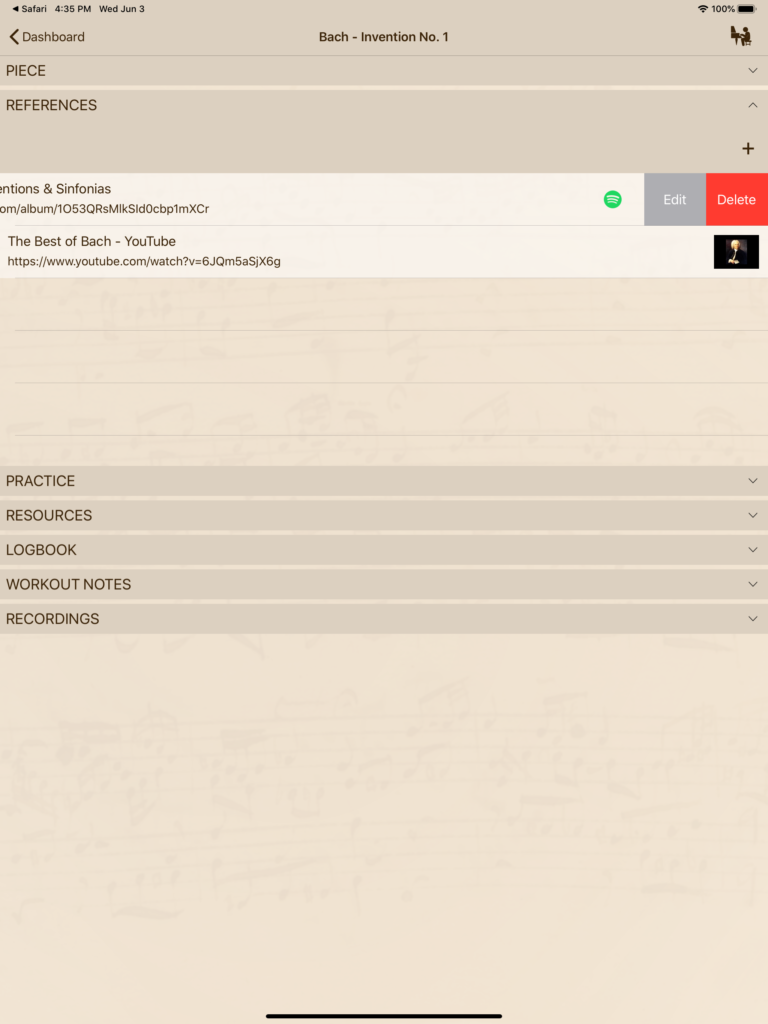 You can edit or delete entries by swiping the item to the left and selecting the corresponding action.
I hope you enjoy this new capability of Play 'n' Practice, if you have any questions or ideas about Play 'n' Practice, let me know and send an email to info@playnpractice.com.